If you have decided on a weekend in London, reading my previous post about Tate Modern Premier, I would also suggest you some weird things to check about the UK capital, most of them quite ridiculous, and less known by tourists. But this is the fun of another kind of weekend, outside the beaten paths of our fellow tourists. Here are some suggestions that I would check, found on  TimeOut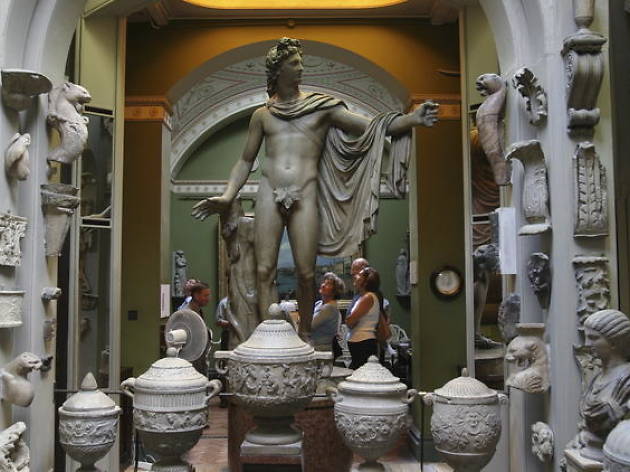 Sir John Soane's Museum
When he wasn't designing notable buildings (among them the original Bank of England), Sir John Soane (1753-1837) obsessively collected art, furniture and architectural ornamentation. In the nineteenth century, he turned his house into a museum to which, he said, 'amateurs and students' should have access. The result is this perfectly amazing place in central London, open Wednesday through Sunday and completely free to visit.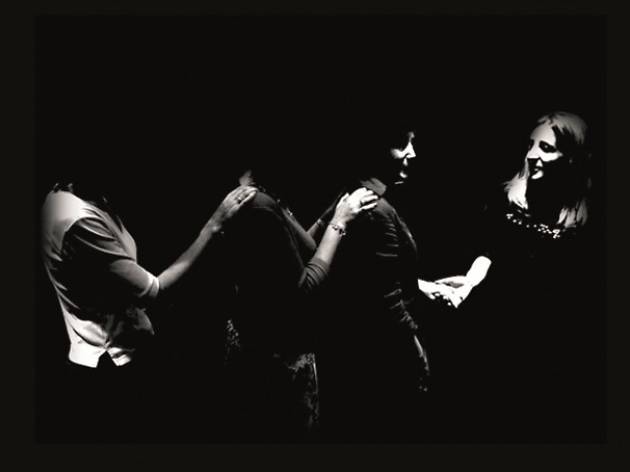 Dans Le Noir?
A unique dining experience that aims to encourage participants to re-evaluate their approach to eating. At Dans le Noir? you eat in complete darkness, so it's the taste, smell and texture of the food on which you focus. Before being led into the pitch-black basement by the restaurant's blind waiters, you select one of four color-coded mystery menus. And if you spill anything down your top, no one's going to notice.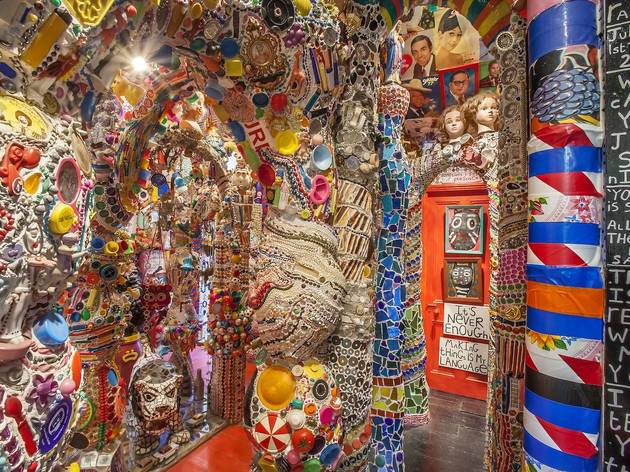 House of Dreams
Down a perfectly normal-looking street in East Dulwich you'll find a perfectly not-normal-looking abode. Taking the concept of one man's trash being another man's treasure, artist Stephen Wright is in the process of covering every available surface of this home in his kitschy mosaics. Everything here comes together in a magical hideaway that's only open to the public a few days a year.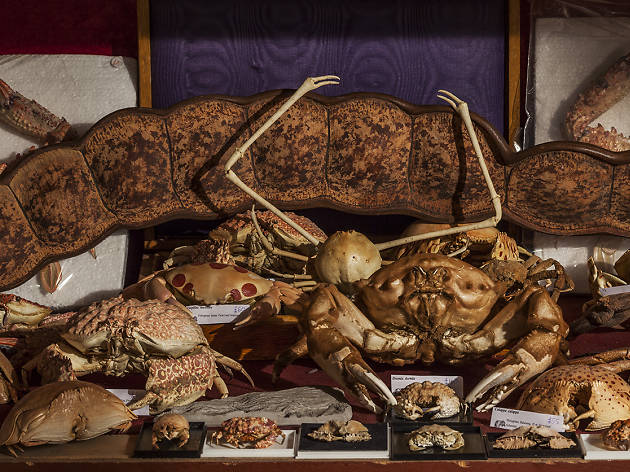 The Viktor Wynd Museum of Curiosities, Fine Art & Natural History
This Mare Street curiosity shop is both on the art circuit and determinedly off any beaten track. Peek through the windows and you'll see a world in which velvet-cloaked Victorians, or perhaps The Mighty Boosh, might reside. Entering the shop, which is also the spiritual home of the esoterically minded Last Tuesday Society, reveals a wunderkammer of shells, skulls, taxidermy specimens and assorted oddities.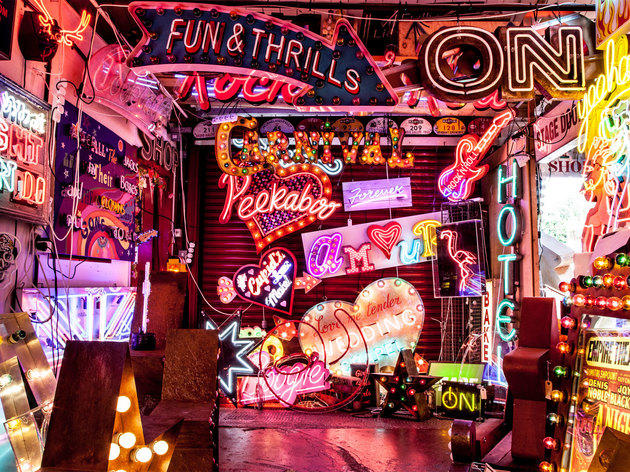 God's Own Junkyard
God's Own Junkyard showcases neon artist Chris Bracey's personal collection of work in a salvage yard in Walthamstow. It contains everything from his signage for Soho sex clubs in the '60s to his work for the movie industry, including pieces that were used in 'Captain America', 'Eyes Wide Shut', 'Byzantium' and more. Once you're done being dazzled, you can grab drinks and snacks at the yard's own Rolling Scones Cafe (lolz).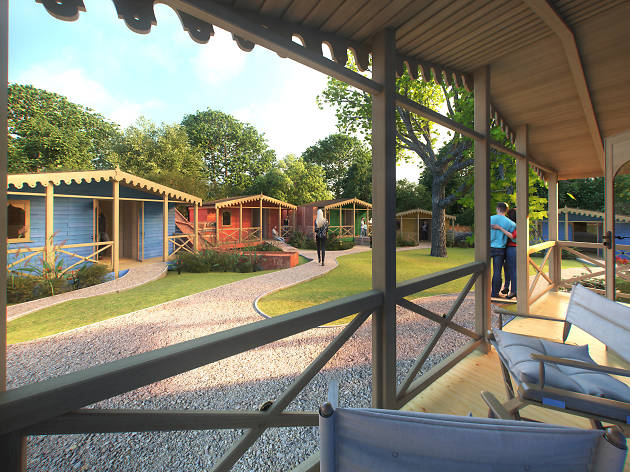 Gir Lion Lodge at London Zoo
Yes, you can sleep next to real-life lions in London. The appeal of staying the night in (well, right next to) the zoo's Land of the Lions enclosure is obvious: you'll feel a bit like you live in 'The Jungle Book', surrounded by creature companions. Hire a lodge and enjoy private guided tours around different animal enclosures after hours. A two-course dinner and breakfast are included, so you won't have to worry about your rumbling stomach waking up the neighbours.
And at the end a selection of some absurd world records from London, hard to beat, but fun to hear.
It was 27, given by David Rae at the London School of Diving, and no, he did not give anyone a blow-dry.
It was 13 items. Seriously, this seems low. And when you learn that the items in question were mini sausages, and that the dog swallowed them whole, it seems even lower. Isn't this record routinely broken by ravenous labradors around the world, vacuuming dog biscuits from the sky as they rain down towards their dinner bowls?
This sucker is over half a pound. Now all we need is a giant slice of Italian ham…
Arrested and convicted in 2009, this gang of hardened criminals had an average age of 57 (their oldest member was 83). They were busted by the British Serious and Organised Crime Agency, with a stash of over £5 million in counterfeit notes.
Covering over 3,300sqft of ground in tented safety, this fort was completed by a North London collegiate school. It's still unclear whether girls were allowed or not.
Won by "Furious" Pete Czerwinski in MEATMarket, who took down four burgers in less time than it takes to… well, eat five burgers.
The Huddersfield Marching Band must be used to blowing their own trumpets, especially after they completed the London Marathon in less than seven music-filled hours.